4 tags
Watch
I want more than anything to tell you this isn't exactly how marketing people think. But then, we all want things don't we?
2 tags
"The phonebook companies alleged in their complaint that the phonebook ordinance,..."
– A totally NOT insane thing that happened. (via boing boing)
3 tags
"Content"
Publishers maximize content marketing awareness metrics at executive roundtable To understand the fall of new publishing, you have to understand the cognitive dissonance of running a paper in the era of the multi-national conglomerate. Put succinctly: 1. Journalism is public speech, the lifeblood of democracy and a healthy political arena. 2. Journalism is intellectual property, worthy of...
2 tags
"On Tuesday, NYTimes.com will be the canvas for the latest example of this..."
– I bet this solves everything.
2 tags
"Right now the Facebook home page is pretty static. No auto-play videos, no..."
– Because there isn't enough advertising on Facebook.
2 tags
How Social Media Will Make You Fall in Love with... →
northlab: "Social innovators such as Whole Foods Market, Comcast and Jet Blue are imagining a future in which they not only thoughtfully respond to your tweets and posts in real-time, but their responses are also increasingly targeted and proactive. They want to know you, they want you to knowthat they know you, and they want you to know that they care. For example, my casual tweet about poor...
1 tag
McSweeney's Internet Tendency: I'm a Social Media... →
pakyouare: As I look back on a life filled with regret and self-depreciation, the overwhelming burden of my daily tasks seem too much to bear. Thoughts of suicide bring relief; the relief that maybe one day I won't wake up and immediately check Pinterest for new followers—the relief that there exists a world beyond Twitter; a world with people and flowers and sunlight and trees.
1 tag
imaginaryimageblog: A secret advertising color scheme which perfectly mimics the pain of yearning.
4 tags
Oh fuck it all any way
Advertising, as a culture, is boring. It's one that fancies itself both serious and studious, but still fun and irreverent, while it's actually none of these things. Instead it's just as vapid and intolerant of change as any other, but wrapped in petty shows of meaningless flourish which it rewards in self-aggrandizing awards shows. But it's easy to make fun of, so at...
3 tags
2 tags
3 tags
1 tag
designjargonbullshit: "Messaging that emanates from organisations synonymous with communications that denote direct unequivocal propositions" http://tinyurl.com/af5p9kv
1 tag
"We create monopolies for brands by employing supercharged creativity with..."
– :  
3 tags
1 tag
1 tag
No, Instagram can't sell your photos: what the new... →
pakyouare: "THERE'S NO WAY INSTAGRAM CAN SELL YOUR PHOTOS TO ANYONE" So the big lesson with all this: You should have gotten a law degree instead of majoring in Creative Writing.
2 tags
Instagram says it now has the right to sell your... →
northlab: The new intellectual property policy, which takes effect on January 16, comes three months after Facebook completed its acquisition of the popular photo-sharing site. Unless Instagram users delete their accounts before the January deadline, they cannot opt out. I get that people are bummed about this - but it can't possibly come as a surprise, can it? After all, this is how...
3 tags
3 tags
Nielsen and Twitter Establish Social TV Rating →
pakyouare: oooh, nice in theory at least: RT @mattrhodes: Nielsen and Twitter establish definitive 'Nielsen Twitter TV Rating'  So the same system that told us Arrested Development and The Wire sucked and that Two and Half Men was great can now rate our Tweets! I don't see how this could lead any one astray! At all!
1 tag
Ikea adopts new 'activities' UK brand strategy -... →
pakyouare: Ikea is shifting marketing from showing rooms to showing activities. …to showing monkeys
1 tag
6 Ill-Advised Marketing Campaigns That Backfired... →
thesargebag: It's a picture of a butt! How can you not click it? CLICK ON THE BUTT! (My article is about racist, sexist, and otherwise insensitive ads. I'm very happy with it.)
3 tags
2 tags
Why we don't sell ads →
… We wanted to spend our time building a service people wanted to use because it worked and saved them money and made their lives better in a small way. We knew that we could charge people directly if we could do all those things. We knew we could do what most people aim to do every day: avoid ads. Remember when people things instead of ad serving platforms? It's nice to see this still...
3 tags
News Corp. Shuts Down The Daily →
So wait, an ad supported PDF didn't fix the publishing industry? This is my surprised face.
3 tags
Struggling American Airlines To Shutter Air... →
Related to my last bunch of posts: When the newest trend in your industry overlaps with an Onion article, you might want to reevaluate.
2 tags
Goodbye "Campaign," Hello Publishing: The Moment... →
northlab: Traditional advertising campaigns can take a long time to produce, making it difficult to keep up with the lightning-fast pace of pop culture. But with "real time" brand content production, marketers can jump on timely trends in order to drive fan engagement. Remember in 2009 when everyone was a "social media consultant", and getting paid, and then after a little while...
2 tags
Coke Wants in on Storytelling →
shortformblog: joshsternberg: Last week, Coca-Cola took an intriguing approach to the growing trend of "brands as publishers." Calling it Coca-Cola Journey, Coke married the staid, static philosophy of a corporate website with the dynamic, fluidity of a blog. While the Atlanta-based soft drink company has its footprints all over the digital world — it has a robust presence on Twitter,...
2 tags
Coke Revamps Web Site to Tell Its Story -... →
northlab: Actually, quite a bold move: Although the content comes "with a point of view," Mr. Brown acknowledged, "we want to be a credible source." For instance, plans call for accepting opinion columns that are at variance with the views of the company, with explanations at the top that "would say, 'Coca-Cola has a different perspective' and there'd be space for us to write a counterpoint,"...
2 tags
Confessions of a Big-Agency Top Digital Exec |... →
pakyouare: On Chief Digital Officers at big agencies: There isn't a "single example of an innovation person or dept doing well" File this under "Least Surprising Article of the Day" for any one who's ever worked in an agency. While there are tons of great quotes throughout, I thought this one: If you are not 100 percent confident that you can deliver a piece of...
1 tag
1 tag
Brands must live at the intersection of Stock and... →
If there is one thing the ad industry is terrific at, it's making up new words and phrases to describe what they do. What was "content" is now "stock" and what was also "content" is now "flow". You're welcome.
3 tags
What it Takes to Publish a Brand's Tweet
adverve: Here's the creepiest info graphic you will ever see about the agency business - illustrating the typical process that tweets, status updates and other brand things that work their way through the agency system - human centipede style. Because tweets are better when they've passed through five other people.
4 tags
"The most exciting new feature in iTunes 11 on the desktop is that we've..."
– APPLE SPECIAL EVENT LIVEBLOG with Anil Dash and Paul Ford.
3 tags
Dark Social - AKA: Did You Know People Talk to...
northlab: Dark Social: We Have the Whole History of the Web Wrong - Alexis C. Madrigal - The Atlantic You know how sometimes people say something like "I'm totally not racist, but…" and they proceed to say something incredibly racist? Well - I'm totally NOT an asshole, but…This is the second time today I've seen this article posted and I...
2 tags
Little Bird →
northlab: Something we are trying out today… Little Bird asks: "Are you in the right conversations with the people that matter most?" If I'm being honest I can't really say I've thought about it. I mean, I mostly talk to my friends and my family, and I feel like they matter. But do they matter most? That's a tough one. Stupidly, I don't know my...
2 tags
"I feel like I'm watching it turn into Digitas"
– A friend's description of his agency. I love that "Digitas" has become an insult.
3 tags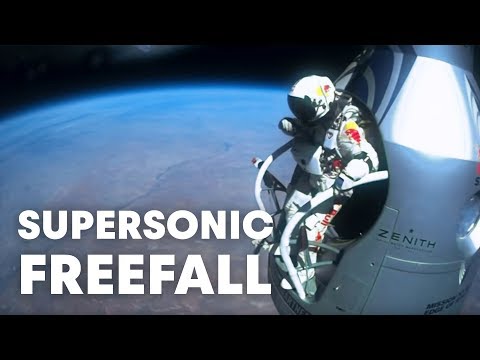 5 tags
"All we want is an opportunity for consumers to make their own choice rather than..."
– Wendy Clark, senior VP-integrated marketing communications and capabilities at Coca-Cola, saying the exact opposite of what's true.
1 tag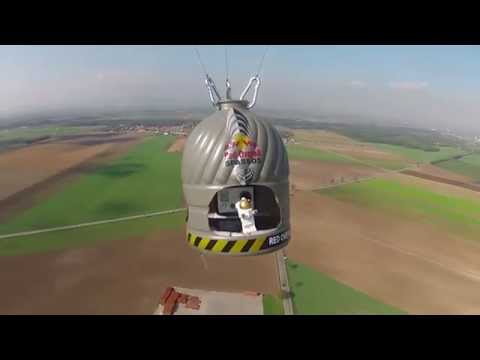 1 tag
"We passionately believe that Windows 8 will change things," explained Krishnan..."
– Windows 8 and the App Ecosystem (via thenextweb) Uh huh. The jargon means it's true.
4 tags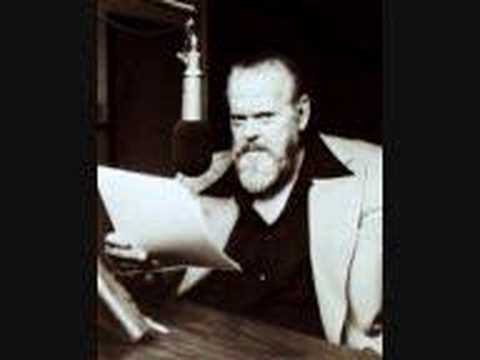 4 tags
"If consumers were presented a choice of whether they want advertisements on..."
– From the Association of National Advertisers open letter to Microsoft sent this week demanding, once again, that IE 10 not ship with "Do Not Track" turned on. Other choice lines: "Even consumer advocacy groups oppose your decision." That's it. That's the...
4 tags
"On traditional desktop websites, Amplify will show up as a 300x600 ad unit,..."
– So clicking on the top ad takes me to an ad. And clicking on the bottom ad also takes me to an ad? All ads lead to other ads. That really is the "'next generation' of ad products". Here's the First 'Next Generation' Ad Product From Time Inc. and CEO...
4 tags
Ad Age Viral Video Chart: No One Cares Edition →
Is there a more meaningless data point than Ad Ages Viral Video Chart position. And I don't mean in the ad industry. I'm mean on Earth.
1 tag
A Candid Proposal from an Advertising Firm's... →
adverve: nothingelseis: Dear esteemed prospective client: I can't wait to get started on this exciting new advertising campaign for your product/service. It is truly a great opportunity. By entering into this freelance contract with me, I agree to provide you with the following materials for your new advertising campaign: A mood board session, in which my team will provide you with 2-3 mood...
2 tags
4 tags
"I think we've learned that it is super critical as a marketer to give up..."
– Optional other lessons include: - "We've learned not to mistake 'control of our brand' for 'ability to lie to our customers and get away with it.'" - "We've learned that we don't need to focus on meaningless platitudes like 'build...
3 tags
"…the ultimate goal was to build this kind of tech right into the operating..."
– Pretty great/awful piece from Buzzfeed (I know, right?) on how companies like Shazam and Gracenote can't wait to make your iPhone and iPad a new platform for…ads! That anyone thinks this is a reasonable idea should tell you a lot about how major media companies visualize the world.